Warning! This shoot is going to blow your creative minds! Get that index finger poised peeps because you are about to pin the hell out of this shoot!!
Put together by the incredibly talented Rebecca Carpenter Photography & Nataly J Photography as part of their very first Dream Capture Workshop for photographers, and styled and planned by the equally talented Valentina of The Stars Inside, this shoot has pretty much ticked all of our wedding boxes. It is incredible. From the gorgeous blush and nude colour palette that works so well with the beachy bohemian theme to the styling of the brides with their wedding crowns, dresses, bouquets, amazing hair and beautiful makeup. My heart is genuinely singing as I look at these images and I am so very excited to be sharing such stunning wedding inspiration with you all today.
The shoot also comes with a stellar lineup that includes some of my personal favourite wedding suppliers such as stationery designer Wonderland Invites (my goodness does this girl get it right every time) and Folky Dokey who uses dried and frozen flowers to create stunning flower crowns, wreaths and bouquets. I also adore the gold halo crown by Ziptie Jewelry and the raffia crowns by Klatso. Bridal crowns are something we predicted to be huge for 2019 and we were right. The ultimate goddess accessory, if Bob and I were ever to renew our vows, I would literally be wearing a crown for every hour!
As this shoot was part of a photography workshop, we have two sets of images to share with you today captured by Nataly and Rebecca. Two that are equal in beauty but very different in style.
Valentina of The Stars Inside talks us through the aim of the shoot and the wonderful trends they were exploring.
Enjoy this one peeps. It is keeper and make sure you look out for the beautifully styled tablescape. Those hanging shell chandeliers by The Collect Collective are wonderful.
DREAMY BOHEMIAN MAGIC…
Words by The Stars Inside
The very first Dreamcapture Workshop for photographers was held on Wednesday September 25th 2019 in East Sussex, and we're over the moon to say it was a wonderful success! We had an incredible time meeting other prcofessionals, creating together, and getting swept up by the dreamy bohemian magic – and we're delighted to share images and videos with you today.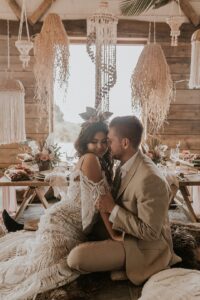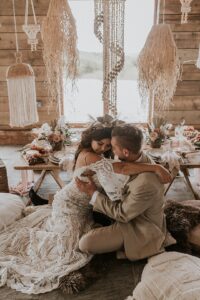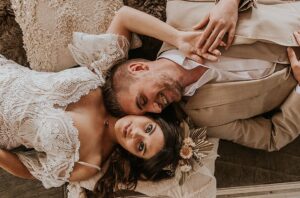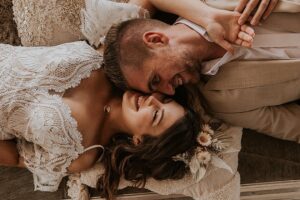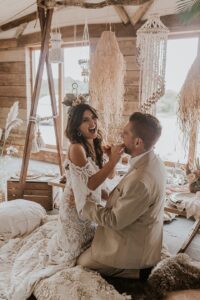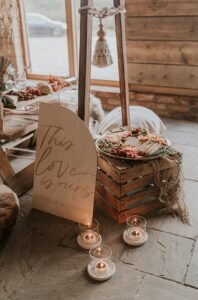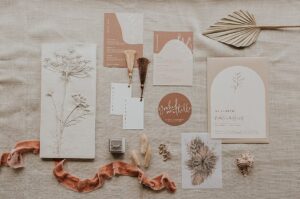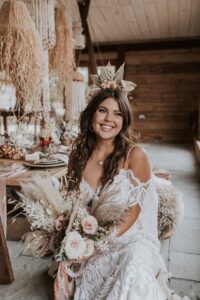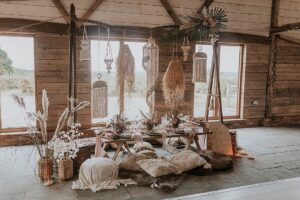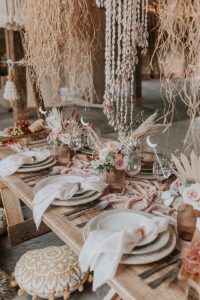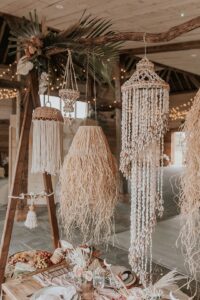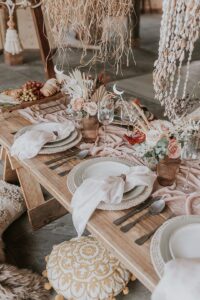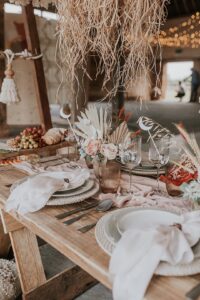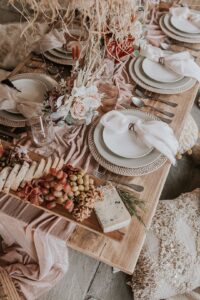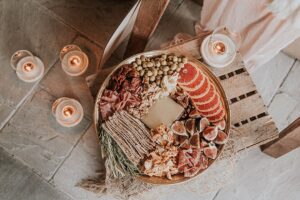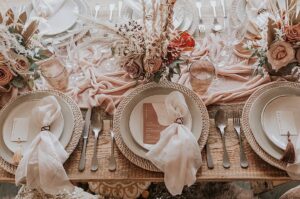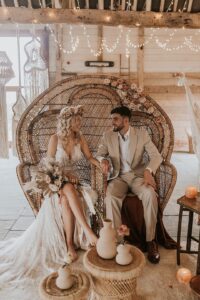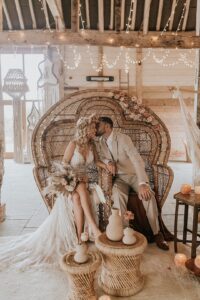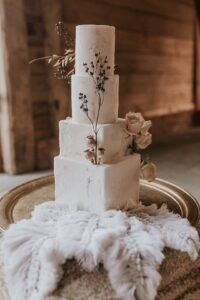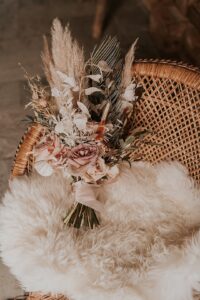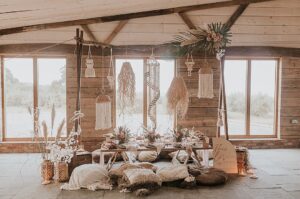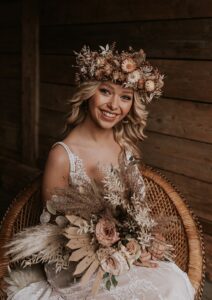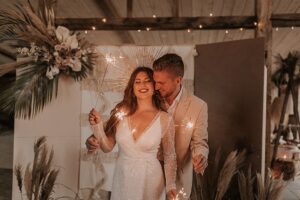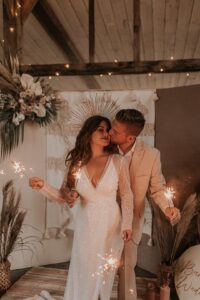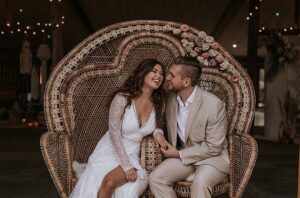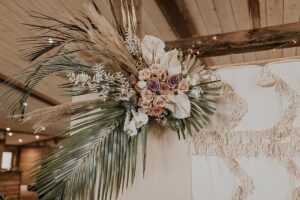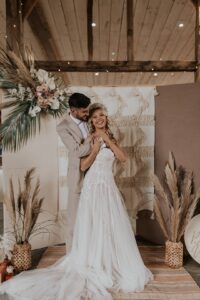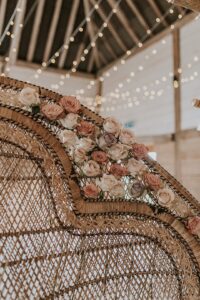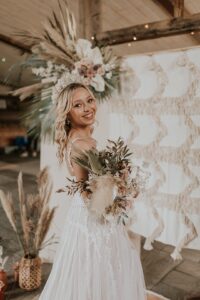 EXCITING, STYLISH AND MODERN…
The aim for these workshops is to design exciting, stylish, and modern wedding inspiration for our attendees to capture – so they come away with some fantastic visual content to share and add to their portfolios right away. For us, these workshops are all about genuine emotions and intentional details, which we'll be exploring through a range of different styles. We had the joy of welcoming two gorgeous real couples to model for us, and to bring to life the wild, beachy, and intimate elopement set up we created for our first workshop. Also included in the day was an Instagram masterclass which covered everything from strategy to branding, as well as providing lots of advice on how to most impactfully market content like photoshoots, real weddings, and behind-the-scenes material too. 
The enthusiasm, energy and creativity of the photographers who joined us truly blew us away, and we can't wait to host our next workshop – we won't give details away just yet, but let's just say we've got our eye on somewhere beautifully exotic and warm!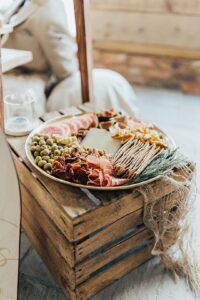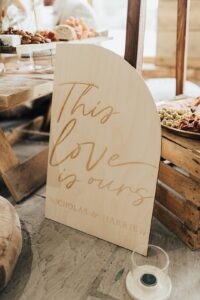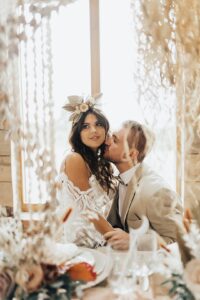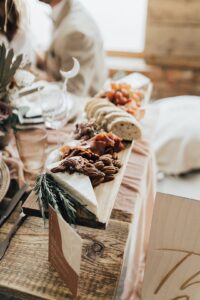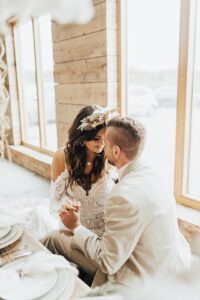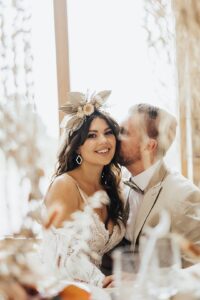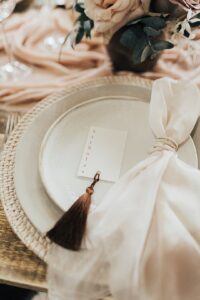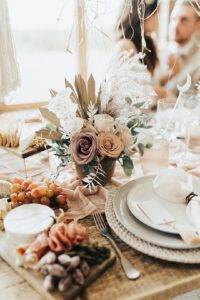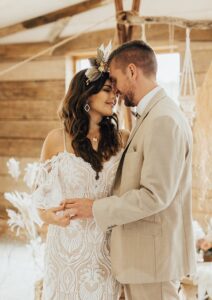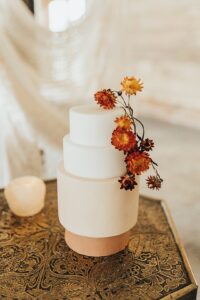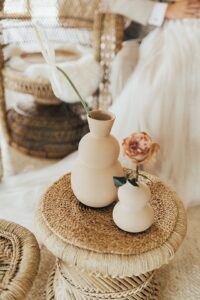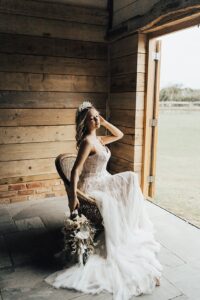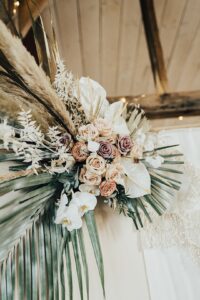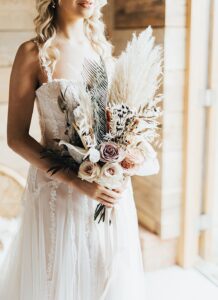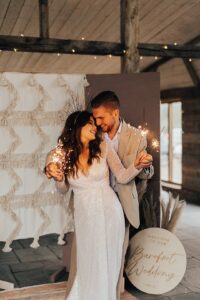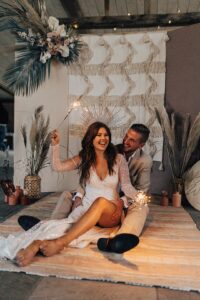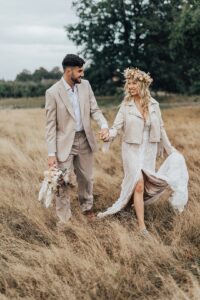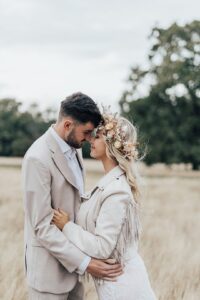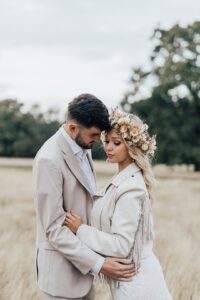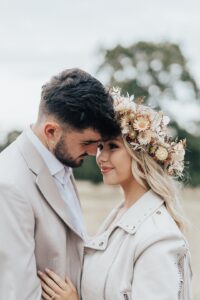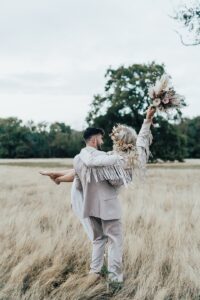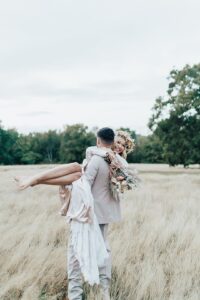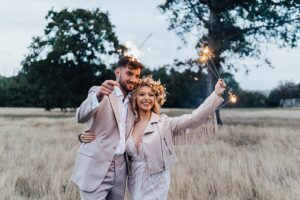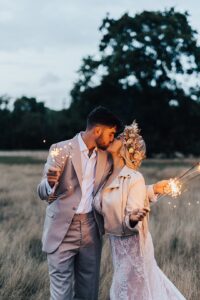 Credit : Festival Brides Wedding