March 30 2020
Luxe Sea View Wedding in Phuket with Rose Gold Accents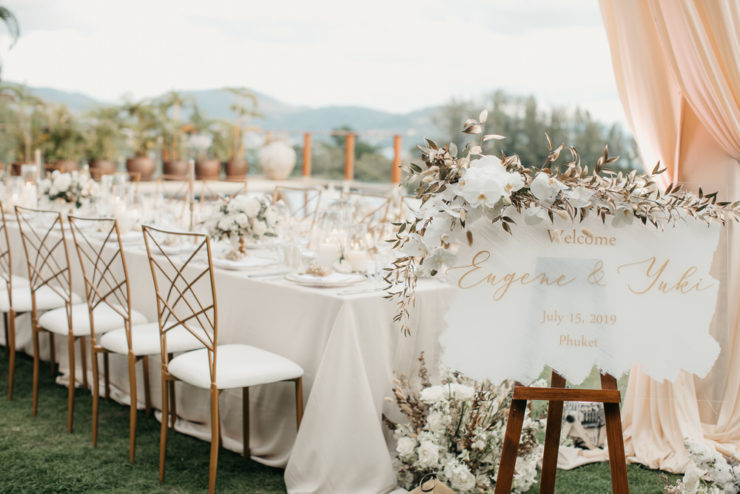 Oh hello, gorgeous! This luxe sea view wedding in Phuket is a rose gold dream come true. This al fresco wedding planned by Wedding Boutique Phuket is all about the fine art details like the crystal chandeliers and romantic candlelight under the delicate rose gold canopy. PIK beautifully captured the fairytale wedding and we have officially fallen head over heels for this stunning destination wedding.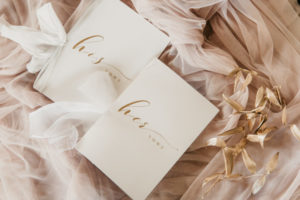 From the wedding planner, Wedding Boutique Phuket: Ask a bride-to-be what a fairytale wedding is made off… and she would probably describe Eugene and Yuki's luxury fine art wedding in Phuket.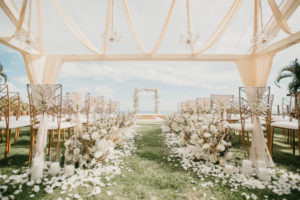 The arch is an orchestra of elegant ivory roses, white orchids, "dried but not forgotten" flowers, gold painted dried eucalyptus and curly willow, expertly decorated by Flower Wedding Studio Phuket. As you could imagine, all the attention from the gorgeous decors has been stolen, as soon as Hailey and Samson, the super cute flower girl and page boy, entered the scene, starting the most beautiful ceremony carrying with white helium balloons.
Credit : Ruffled wedding